Anderson & Whitney CPAs have extensive experience providing public sector accounting consulting and audit solutions for state and local governmental entities. We have a proven track record of more than 40 years of experience combined with personalized service and value that our public sector clients appreciate.
Since 1968, we have served many local governments in Weld, Larimer and Morgan counties. This service has included several terms auditing:
Weld County
Larimer County
City of Greeley
Aims Community College
University of Northern Colorado
We have also provided audit services to school districts, charter schools, fire protection districts, and other special districts and authorities.
Our accounting team members stay on the leading edge of the rapidly changing public sector accounting environment by remaining actively engaged with new government regulations and the standards that govern our profession.
---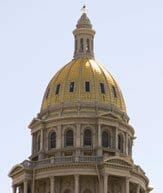 The public sector accounting services we provide include audited financial statements, annual audit exemption forms, and budget preparation for:
Counties
Municipalities
School districts
Special districts
Authorities
Colleges and universities
To gain the insights needed to serve local governments, we are members of the Government Finance Officers Association (GFOA), Colorado GFOA, and the Governmental Committee of the Colorado Society of CPAs.  Several of our clients have earned GFOA's Certificate of Achievement in Financial Reporting and we have served on the special review committee of GFOA to review financial statements from around the country.
As an extra step of accountability, Anderson & Whitney is a charter member of the Governmental Audit Quality Center of the American Institute of CPAs.  Membership requirements include additional quality controls, education, and monitoring of our local government audits to ensure top quality.
To learn more about how our public sector accounting and financial reporting services can benefit your business, ask us about our complimentary JAVA REVIEW.